Caring. Confidential. Therapeutic.
Let's Succeed Together!
The offices of Stocki & Neil Counseling Associates, P.C. and Therapeutic Behavioral Services, Inc work together to serve a variety of mental health needs of our local community.
Get Started
Contact Us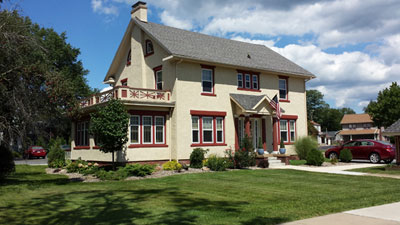 Our office located on Washington Blvd in Williamsport, PA
Serving individuals and families for over 30 years
Lycoming Healthy Living
Initially incorporated in 1988, Stocki & Neil Counseling Associates, P.C. was founded as a Florida Corporation by Dr. Stephanie Stocki and Dr. John Neil. Returning to Dr. Neil's roots in 1996, the couple moved their practice to the Williamsport area. Their general outpatient mental health practice steadily grew since its relocation, building ties within the medical community and supporting the development of Therapeutic Behavioral Health Services, formerly known as Lycoming Therapeutic Wraparound Services, Inc.

Dr.'s Stocki and Neil are committed to developing much-needed treatment programs that benefit the Williamsport area and surrounding communities.
Our Mission
Stocki & Neil Counseling Associates, P.C. recognizes our mission as one which assists at improving the quality of life of individuals and families in a compassionate and confidential environment.
Take the first step
Get Started
Give us a call at (570) 322-5051 or fill out the form below to get started.  
We accept major insurance providers
We accept major credit cards
We offer telehealth visits
If you feel you are in crisis, or in need immediate assistance, contact the National Suicide and Crisis Lifeline by dialing 988. It is a free, 24-hour hotline and your call will be connected to the crisis center nearest to you.
If you are in an emergency, dial 911, or go to your nearest emergency room. Lycoming Healthy Living does not offer crisis counseling or emergency services.